Top 15 Harley Davidson Competitors
This post may contain affiliate links. That means if you click and buy, we may receive a small commission (at zero cost to you). Please see our full disclosure policy for details.
Visiting Wisconsin for the first time in almost a decade, I was boxed into a corner and couldn't remember the great state as 'America Dairyland.' Still, the mention of Harley Davidson sparked my memory, and I remembered that great partner in the automotive industry. I also discovered several motorcycle manufacturers that remain Harley Davidson competitors have sprung up today.
As a bike enthusiast and a huge fan of Harley Davidson motorcycles for several years, I have had several top-quality experiences in the hands of the company, and I couldn't possibly mistake Harley for any other products from its competitors. But who are these competitors? What disruption have they brought to the motorcycle market? What difference do these motorcycles make from Harley? How do you identify Harley and distinguish it from others?
I am here to answer these and many other questions in my capacity as a long-term partner and customer of Harley. But just before I reel out the list of the top 15 Harley Davidson competitors, let me quickly mention that Harley Davidson boasts summarily perfect features. These traits have made Harley almost irreplaceable and indispensable in the industry today.
As a company that has added a lot of value to the motorcycle industry in the last 100 years, Harley Davidson remains a force to reckon with when it comes to the production of authentic motorcycles that feature impeccable engine torque, incredible performance, great design, style, and look, fair pricing, modern technology, resistance, and toughness on the open road. Do the competing motorcycles command these features? We shall find out shortly.
But then, it's important to state that competition doesn't mean displacement; it only shows that as you buy the Harley Davidson motorcycles, you should be aware of those competing motorcycles and the features that distinguish them from Harley.
Have we digressed so much? Permit me. It's worth it because Harley has to brace up. Two, I also give myself the responsibility to provide you with esteemed motorcycle fans and owners all the necessary information about those things that have made Harley the go-to brand.
Here's a quick highlight of the list of the top 15 Harley-Davidson competitors.
The Indian automobile market has evolved in the last few decades, disrupting the industry by manufacturing Royal Enfield, one brand, too many. Chennai-headquartered Royal Enfield is a company that has existed since 1955 and has prided itself on the continuous production of top-quality motorcycles.
If you ask me whether Royal Enfield has any international recognition, I'll respond with due respect whether the United States is a member of the United Nations Security Council. I'm sure your answer will be affirmative, just as you would expect mine to be.
The business and promotional expansion of Royal Enfield since its establishment has made it a brand to identify with not only in India but in the whole of Asia. Moreover, Royal Enfield has an unparalleled market reputation, with many positive customer reviews and feedback.
What prompts this excellent customer feedback? Royal Enfield is a proud manufacturer of high-standard motorcycles, building its products in accordance with the recommendations and outcomes of its excellent in-house R&D unit. The unit focuses on ensuring high internal quality control to ensure that what is given to customers doesn't fall short of their expectations.
What has benefitted the company? Today, there is an increasingly unstoppable demand for Royal Enfield products. In response, the company has built a manufacturing plant in the UK to serve its numerous customers globally. You now know why Royal Enfield was one of the top-quality competitors of Harley Davidson.
The V92C boasts a 92 cubic inch counterbalanced and fuel-injected V-twin motor, making it one of the largest displacement engines in the cruiser market. Moreover, Viper Motorcycles manufactures, designs, and markets all custom V-Twin heavyweight cruisers.
With its cutting-edge technology, the company is known for manufacturing and selling cruisers with the Viper brand name. The Viper company is a great addition to the industry and a brand that Harley Davidson needs to prepare for in the coming years.
Whether you're an OEM or aftermarket dealer, Viper Motorcycles gets you covered because the company has produced a range of custom V-Twin cruiser motorcycles and V-Twin aftermarket engines. You can get products from this company via independent and nationwide dealers across the globe.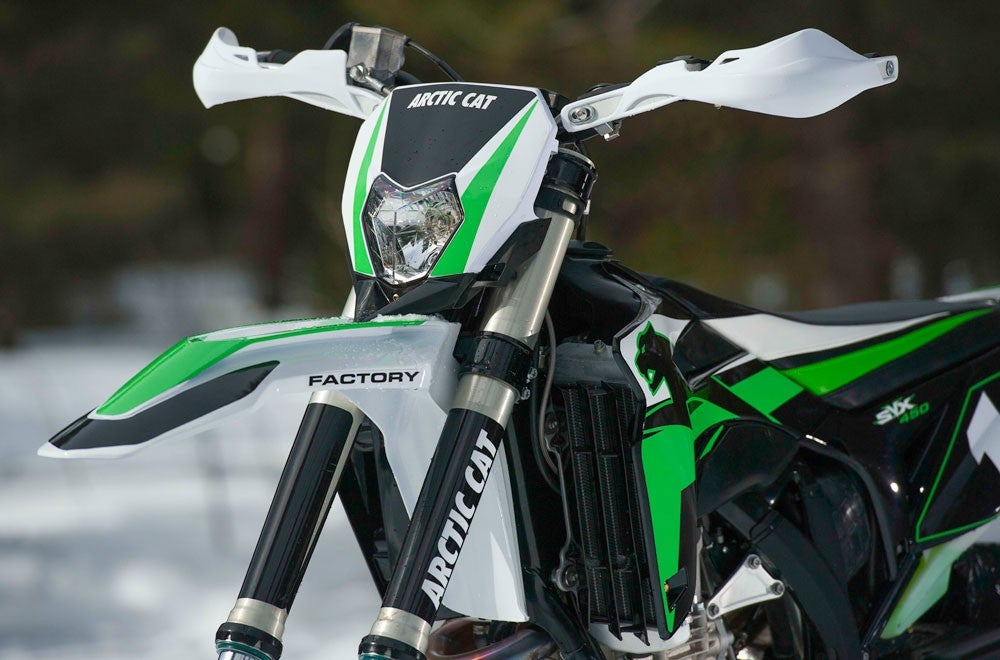 Based in the United States of America, Arctic Cat is a proud manufacturer of all-terrain vehicles and snowmobiles. The company is famous for its competitive edge in producing snowballs and accessories.
Although with a history that spanned over 70 years (it was established in 1960), this Minnesota-based company not only builds but also designs snowballs and vehicles that can move and withstand all terrains.
Arctic Cat also remains a brand to reckon with in the design and manufacturing markets. With an ever-increasing demand for its variety of products, Artic Cat has been very strategic in responding to the needs of its numerous customers.
It also has a network of customers from all across the globe, serving the snowball suits and accessories markets. The expansion of its products allows the company to expand its business to major countries and cities in Canada, the United States, and Europe.
The research and development department of the company is peopled by a team of highly experienced experts in engineering, sales, and quality control. That is why many of the rides Artic Cat reels out for customers boast comfort, resilience, great design, availability, and high performance.
Gibson Motorcycles comes as a Harley Davidson competitor for its incredible market expansion and sales increase of motorcycles. Gibson Motorcycles produces a wide variety of used and brand-new quality motorcycles. It also offers a range of classic and modern bikes, including scooters and super sports.
Located in Hertfordshire in Welwyn Garden City, Gibson is popular for its extensive range of handpicked models of motorcycles. This includes most Asian-manufactured motorcycles, such as Suzuki, Yamaha, Honda, and Kawasaki.
What's more, Gibson focuses on turning used machines and fully services them to become sought-after in the market. Another service Gibson provides for its numerous customers is the exchange of users' used bikes with new ones. You could also get an exchange of motorcycle parts.
Every process in the company goes through a team of dedicated experts in the quality control and Research and Development units.
Does the name BMW need any introduction? Not likely, at least for all auto lovers and enthusiasts. Whether in the car, van, truck, or bike market, BMW has a strong brand that reminds everyone in the automotive industry of quality delivery, great design, and tested service.
Established in 1916, BMW Motoren Werke is a Munich-headquartered German-owned company with its motorcycle subsidiary BMW Motorrad branded with quality character. Although BMW officially started producing motorcycles around 1923, it has been largely successful in this niche.
The company has been producing motorcycles that have unparalleled features and has seen its revenue and sales strength increase significantly. All of this is due to the expert quality control and R &D driven by a team of highly professional people. The character made BMW an indispensable Harley-Davidson competitor.
Abbreviated as BRP, Bombardier Recreational Products is a motorcycle company headquartered in Valcourt, Quebec, Canada. The company is a manufacturer of motorcycles. Established during World War II in 1942, BRP's main production areas include all-terrain vehicles, side-by-side vehicles, seasonal products, and roadsters.
What's unique about their vehicles? BRP produces motorcycles that consist of a single rear drive wheel and two wheels in front of the steering. Besides, BRP has a long history of innovation and invention, especially in introducing new brands to the markets.
It's an aggressive investment in research and development, and ensuring quality control is responsible for the company's sales increase and market expansion. BRP also invests in developing new technologies and motorcycle production and design.
As a rider, how would you come to Iowa, USA, without checking to know where Victory Motorcycles is headquartered? The American motorcycle manufacturer has an established history dating back to 1997.
Managed by its parent firm Polaris Industries, Victory Motorcycles will compete vigorously with Harley Davidson, especially as it is designed to meet the American ride styles and expectations of bike lovers worldwide.
Featuring V-twin engines and touring, the motorcycles produced by Viper Motorcycles are configured in a cruiser-like and sport-touring design. The company's production of the cruiser model, V92C, had insight competition with brands like Harley Davidson.
Ducati! Ducati! Ducati! Does that name sound familiar? It should be for those familiar with motorcycles that provide top-class performance. Bologna, Italy, is the headquarters of this amazing company, but the whole world is the territory where it operates.
This is yet another Harley Davidson competitor you should expect this year. Although the competition wouldn't start this year, Ducati will impress its authority more because of its newfound mojo.
Established in 1926, Ducati is under the ownership of the popular German automotive manufacturer Audi, with its Italian subsidiary Lamborghini holding forth to maintain the quality of delivery for which Audi is known.
With superior styling and high-class performance, Ducati motorcycles are excellent for unique features, including trellis frames, dry clutches, innovative engines, four-stroke engines, and ergonomic valves.
Ducati has all its product markets scattered across some leading cities worldwide. Whether you're in the US, UK, China, Europe, or Asia, you can always have access to Ducati outlets for sales of motorcycles.
If you see any of the following motorcycles in your neighborhood, be sure Ducati makes them:
Hypermotard
Diavel
Monster
Superbikes
Multistrada
SuperSport
My trip from Hiroshima to Nana was an incredible experience riding on a motorcycle from one of the best motorcycle producers in the world. Yamaha is the name. Not a strange name in the automotive industry, Yamaha, is by all standards, number one.
Based in Japan, the company has proven to be a fierce competitor to Harley Davidson. Yamaha Motorcycles is a manufacturer of motorcycles and scooters and all two-wheeler vehicles.
Yamaha remains one of the best brands famous for the production of great motorcycles which offer quality service to riders in the market. Specifically targeting middle-class buyers, Yamaha motorcycles feature a stylish design and good mileage.
With unique and excellent marketing and distribution strategies, Yamaha Motorcycles has a wide range of motorcycles, fishing boats, personal watercraft, scooters, and lots more.
Boasting an excellent quality control team and Research and Development department, Yamaha Motorcycles produce vehicles that generate a great engine sound when the accelerator is raced up. The motorcycles also are made of a high-quality and rigid build. Yamaha Motorcycles is where features meet customers' expectations.
At the height of its motorcycle production in the middle of the 1990s, Triumph Bikes became a popular brand that almost every bike owner in the United Kingdom wanted to identify with. The company has been manufacturing great motorcycles that confidently compete with the biggest brands in the industry, including our own tested Harley Davidson.
Headquartered in Leicestershire, Triumph Bikes remains a great name in the British motorcycle world, boasting distinct features that define its top-quality motorcycles. This company is known for crafting motorcycles that deliver a great riding experience to riders.
The bikes feature a blend of strong, flexible high-torque engines, easy-to-grip chassis, and adequately balanced wheels. With its major target markets in the UK, US, and Japan, Triumph Bikes seeks to offer the best motorcycles for riders.
What's more, Triumph Bikes has some stuff in its iconic and bold design, elegant style, and good engineering to compete favorably with Harley Davidson. That's why the focus is on creating bikes with perfect balance, great craft, and quality style.
Minnesota comes to mind when you're asking questions about the headquarters of Polaris, the American Motorsports company. Established in 1954, Polaris is the brainchild of the innovation of great engineers, quality control, and Research and Development experts.
2017 was significant to the expansion and growth of Polaris. That year it gave birth to several subsidiaries, including Victory Motorcycles. Polaris is a perfect symbol of adventure and passion, engaging in the production of quality and high-performance motorcycles, off-road vehicles, military vehicles, and snowmobiles.
With more than six decades in the park, Polaris has made a mark in the auto industry, producing vehicles known for their great design and high-quality features. The vehicles are perfect for recreational and utility use.
The company has launched several vehicles, including snowmobiles, radical 3-wheel Moto-roadster, and military vehicles. Leveraging its strong brand, Polaris has an omnipresent market worldwide. Polaris comes with a prominent reputation and portfolio that makes it stand out favorably be a Harley-Davidson competitor.
Japan competes favorably with many other top technology-driven countries globally, and Kawasaki is one of its testimonies. The company is globally recognized for producing top-quality products in its main investment segments.
That Kawasaki is a strong Harley Davidson competitor shouldn't be a surprise because it has created a brand for top-quality products. Headquartered in Bo Cupang, Muntinlupa, this Japanese Motorcycle and Engine Company was founded in 1969. It manufactures close to 18,000 motorcycle units per month.
In addition to producing motorcycles, Kawasaki's plant also produces and supplies international market various spare parts, power products, and components while offering other services and repairs.
With more than 2000 network stores and dealers across Japan, the company focuses on diversifying its products and services to include various market segments. In 2018, the company launched state-of-the-art industrial robots, hydraulic equipment, and plants.
No one should doubt how Honda is considered one of the top Harley Davidson competitors. The name Honda rings a bell in the automotive industry, if not for nothing, at least for the investment and production of excellent motorcycles. Owned by an Indian subsidiary of Honda Motors, Honda Motorcycle was founded in 1999, with its headquarters in Haryana, India.
Known for manufacturing excellent machines, the company has taken over the motorcycle market, becoming the largest producer of motorcycles in the world. Moreover, Honda Motorcycles is also known for producing combustion engines used for planes, yachts, and jet skis.
Besides, the company has a lot of investment in R&D and quality control. This ensures that riders have a great experience while on the road. As a result, the company keeps producing amazing bike designs.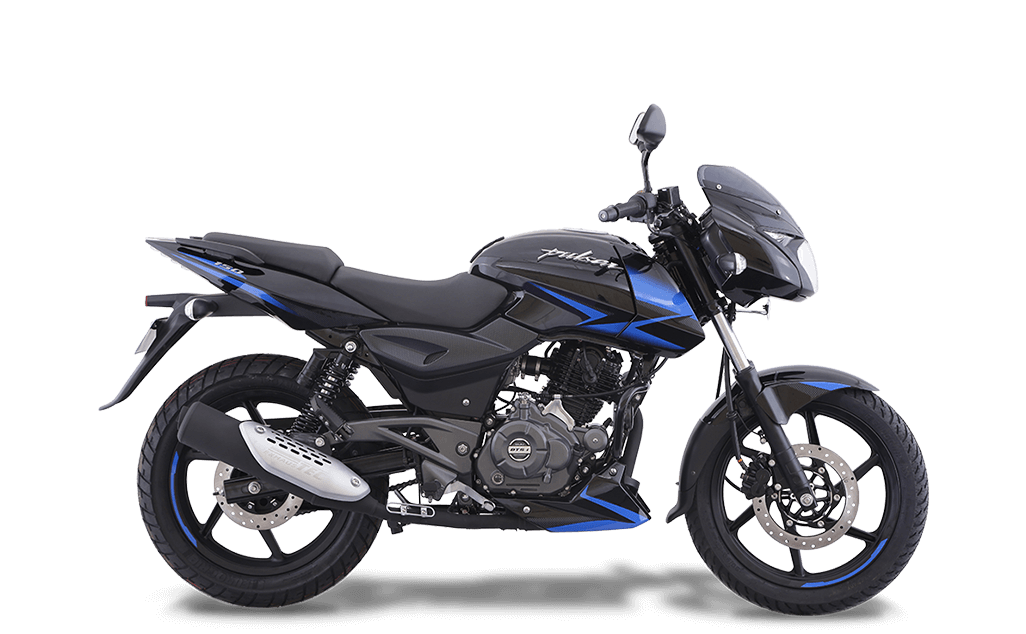 Founded in 1926, Bajaj Auto remains among the strongest Harley-Davidson competitors worldwide. Maintaining places among the ten business houses in India, the company's footprint stretches over a wide range of automobile products, including two-wheelers manufacturers and three-wheelers manufacturers.
Managed by its parent company Baja Group, Baja Auto is ranked as the world's fourth-largest manufacturer of three-wheelers and two-wheelers. The Bajaj brand is a known name across several countries in Africa, Latin America, South and Southeast Asia, and the Middle East.
The company is known for its huge investment in research and development and quality control. Integrity, resourcefulness, dedication, and quality production have become the company's hallmarks today.
Duke's range of KTM bikes makes them available worldwide. KTM was the fastest-growing motorcycle brand in the country in 2018. Bajaj Auto exports its motorcycles to more than 70+ countries worldwide, getting significant revenue from exports.
Managed by its parent company Jincheng Corporation, Jincheng Motorcycles is an affiliate brand responsible for the manufacturing and export distribution of motorcycles, equipment, special-purpose vehicles, machinery, and vehicle accessories.
With a business expansion and market sales increasingly driven by competition and value creation for its numerous customers, the company has built an international presence in producing a wide range of motorcycles and bikes, including scooters, cubs, sports, and leisure, electric bikes, and mobility scooters.
Located in Nanjing, China, Jincheng has increased significantly in terms of exports from sales of motorcycles and vehicles, becoming a huge export enterprise in China's motorcycle industry. The Jincheng brand motorcycle is famous for being export-worthy. There is no doubt the company became a huge Harley-Davidson competitor.
Conclusion
The number of Harley Davidson competitors is quite over, but Harley looks steady and up to the task of beating all competition. With the introduction of new products and models, there's no doubt Harley will ward off all competitors and remain the leading manufacturer of the best and most sought-after motorcycles in the world.
Read More
Top 15 Harley Davidson Competitors